Medtronic Enrolls First Patient in Pain Study to Assess Spinal Cord Stimulation Programming
News Article published by Orthopedic Design & Technology Magazine
"Our goal is to improve or restore function. Even with all of today's technological advances, chronic pain can be challenging to manage; this is further complicated by the opioid crisis," said Michael Fishman, M.D., from The Center for Interventional Pain & Spine. "Standard treatment guidance has the potential to help optimize pain relief, and the Vectors Post Market study will provide valuable data about the efficacy of high dose stimulation using standardized programming through the Evolve workflow."
Philadelphia Magazine Recognizes Center for Interventional Pain & Spine with a 2016 Top Doctor Award
The Center for Interventional Pain & Spine is proud to announce recognition from Philadelphia Magazine as a Top Doctor for 2016.
The voting process for "Top Doctors" is peer-based and national. According to the Philadelphia magazine website, each year Castle Connolly Medical Ltd. sends out tens of thousands of invitation letters to physicians in private practice — randomly selected — as well as to the medical leadership of major medical centers, specialty hospitals, teaching hospitals and regional medical centers. Invited physicians can go online to a special restricted-access website and nominate outstanding physicians in various specialties and subspecialties "to whom you would send members of your family."
The process asks not only for doctors who excel in academic medicine and research but also for those with outstanding interpersonal skills. The process enables outstanding doctors in the Philadelphia area to be nominated by their peers throughout the country, and not simply by other local doctors.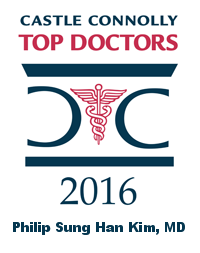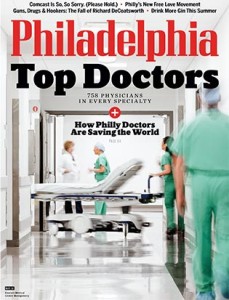 Dr. Kim Recognized by Main Line Today as a 2016 Top Doctor
Dr. Phillip Kim was recognized in October as one of Main Line Today Magazine's Top Doctors.
Doctors voted for their peers in a variety of specialties selected by Main Line Today editors. Those nominations were vetted through MLT's editorial process. Only doctors licensed in Pennsylvania can vote, and they can't vote for themselves. This year, Main Line expanded the oncology and orthopedic categories to reflect the growth in those specialties.
The awards will be celebrated at a cocktail reception in February 2017 honoring all winners.

The Importance of Psychological Considerations in Neuromodulation
Presentation at 2017 NANS Annual Conference by Dr. Michael Fishman
This presentation describes the importance of psychological considerations in neuromodulation. The biopsychosocial model of pain, patient selection, the behavioral pain evaluation, the expectations for treatment, and the evidence for screening are discussed.
Center of Pain Book
Downloadable E-Book
"Our goal is to make you, you again. Reading this book is only the first step towards managing your chronic pain"